How to Help an Alcoholic Parent
Want to know how to help an alcoholic parent? Having a parent that is an alcoholic can be a very difficult situation for the family. If you know that your parent has a drinking problem, you can take the appropriate steps to help them.
Identifying signs of alcoholism in a parent
Identifying signs of alcoholism in a parent can be hard, but there is help out there. Alcohol abuse is a devastating disease, but it can be hard to know if it is happening in your family. The best way to deal with an alcoholic parent is to learn about the signs, plan an intervention, and contact a professional interventionist. They can help you plan an intervention and provide the details you need to ensure your parent gets the help he needs.
Alcoholism can be a difficult disease to recognize and is also very progressive. It can cause physical and emotional harm to both the drinker and his or her family. If you suspect your parent is drinking, you should contact a professional interventionist right away. These professionals are trained to help families cope with the disease. They can help you plan an intervention, provide specific details, and discuss the possible consequences of the alcoholic's behavior. They can also assist you with finding treatment options and achieving sobriety.
During an intervention, the professional interventionist will gather your loved ones and explain the impact of the alcoholic's behavior on your family. They will read an impact statement outlining the consequences of the alcoholism. They can help your parent understand the disease and seek treatment. The professional interventionist will also be able to guide your family through the process and help your parent get the help he or she needs.
Some of the signs of alcoholism in a parent include: binge drinking, overindulgence in alcohol, lack of hygiene, and a change in appearance. These symptoms may be subtle, but they can be a warning sign of the disease. The drinker may become more aggressive or may be overly tolerant of their child's failure to perform household tasks.
If your child is a teenager, they may be avoiding family time or be afraid to discuss the situation with their parents. They may also be afraid of making a scene or of getting angry with their parent. They may also be afraid that their parent will move out of the family home. They may also have fears about their parent being violent. These feelings can be very difficult to deal with, but it is important to recognize them and address the situation.
If your child is under the age of 18, they can report the abuse to a law enforcement official. They can also seek help from family members or friends. Whether they want to start an intervention, or just speak to their parents about their drinking habits, they should do so in a confidential manner. They should let their parent know they are a valued member of the family, and that they have the support of their family members. They should also talk to their teacher or other school staff.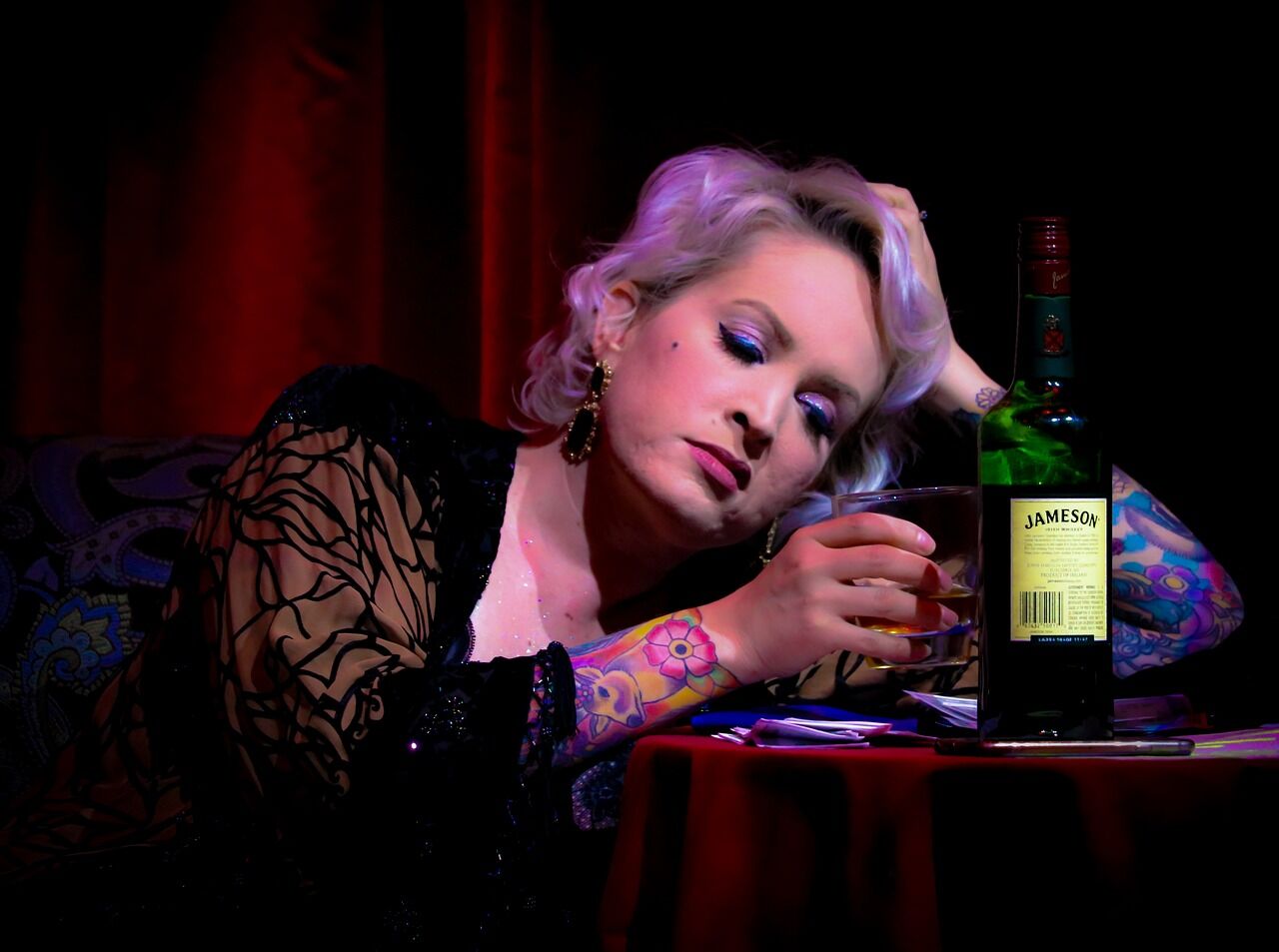 How Treatment options for an alcoholic parent Can Help
Having an alcoholic parent can be a hard experience. The physical and emotional effects of substance abuse may take a toll on the family as well. However, there are many ways to help your loved one through alcohol treatment. You can find resources to help your parent, or you can join a support group to gain a better understanding of the disease.
One of the first things you should do is talk to your parent. If your parent is aware that they have a drinking problem, you can discuss treatment options with them. Depending on the severity of the problem, your parent may require individual or group therapy to address their own underlying issues. This will help them cope with the effects of alcoholism on their life. You may also want to consider an intervention, which involves gathering loved ones to inform your parent of their problem. A professional interventionist can help you with the plan.
If your parent is unwilling to talk to you about their alcohol problem, you should consider other treatment options. If your parent has a severe alcohol problem, you may want to consider an inpatient treatment facility. This will allow you to stay with your parent while they go through treatment. If your parent has a less severe alcohol problem, you may be able to get your parent help in the comfort of your own home. Inpatient facilities tend to be more expensive, but they are generally well-respected and offer intensive treatment.
If your parent is unwilling to talk about their drinking problem, you may be able to get their attention by sharing a story. Your story can provide a great deal of support to your loved one. It can also show your parent that you are willing to help them, and it can make them feel more confident about seeking treatment.
You may also consider going to a support group, such as Alcoholics Anonymous. AA meetings are a great resource for helping you and your parent cope with your loved one's addiction. If you are a teen, you may want to join an Alateen group. These groups are for teens who are struggling with drinking or other related issues. Many teens attend these meetings to receive peer support and accountability. They also allow teens to participate in activities and learn how to deal with difficult situations.
If your parent is unwilling to receive treatment, you can call the National Domestic Violence Hotline to get support. This is a free, confidential resource for victims of domestic violence. If you are suffering from abuse, you should also consider leaving the abusive situation. You can also stay with a family member or friend.
The most important thing to remember when looking for treatment options for an alcoholic parent is to be sensitive to the situation. You do not want to make your loved one feel bad or make them think that you are trying to push them into treatment. In addition, you should not make any promises about your own ability to help them. However, if you do offer help, be ready with information about the various treatment options in your area.
Support groups for alcoholic parents
Having a loved one with a substance abuse problem can be a very difficult situation to deal with. While you can seek out professional help, it's also important to get support from your family. If you're struggling with a loved one's addiction, support groups can help you get through the tough times. These groups are designed specifically for the needs of the family members.
The Al-Anon Family Group is a nationwide network of support groups that provide a safe environment for people affected by alcohol to share their stories. The group also provides advice and support to people in recovery. They also offer electronic meetings for those who are affected by alcohol. Whether you're a family member or a friend, there is a support group for you.
Another group, the Alateen, is targeted to younger family members. They also offer a 12-step approach to addiction recovery. These groups are beneficial for children of alcoholics. These groups can help them cope with their parents' addiction. These groups can also provide support for siblings of alcoholics.
Other groups for children of alcoholics are the Child of alcoholic Support Group and Men's Group. The Men's Group is geared to male children of alcoholics. The Men's Group offers group support and guidance.
The National Association of Counties in Connecticut (NACoA) has a series of online learning opportunities designed to help faith leaders and community members learn how to work with families and improve their skills. One of the learning opportunities, the Celebrating Families curriculum, is a cognitive behavioral support group model that has been shown to improve families' response to treatment. The curriculum is designed for families with a serious substance abuse problem. Its most notable feature is the fact that it's written in a way that is easy to understand.
For those who aren't able to attend regular meetings, there is the Child of alcoholic Support Group. These groups provide support for children of alcoholics, and they can be a big help to your child in recovery. They help them understand what is happening to their parent, and they can help them prevent relapse.
Another great option for alcoholic families is Talk Rehab addiction centers. These centers have helped thousands of people recover from addiction. They can also help you find the insurance coverage you need. They also offer 24/7 text support for any addiction questions you may have. They offer counseling and treatment for both men and women, and have a reputation for being able to help your family overcome addiction.
While the best way to support your loved one is to be present and helpful, it's also important to take care of yourself. Your mental health and physical health are vital to your recovery. If you're a parent, it's important to find other ways to support your child's addiction, and you may also need to deal with other stressors.
Related Article:How Does Rehab Work For Alcoholics
Now that you know how to help your alcoholic parent call us now for assistance.